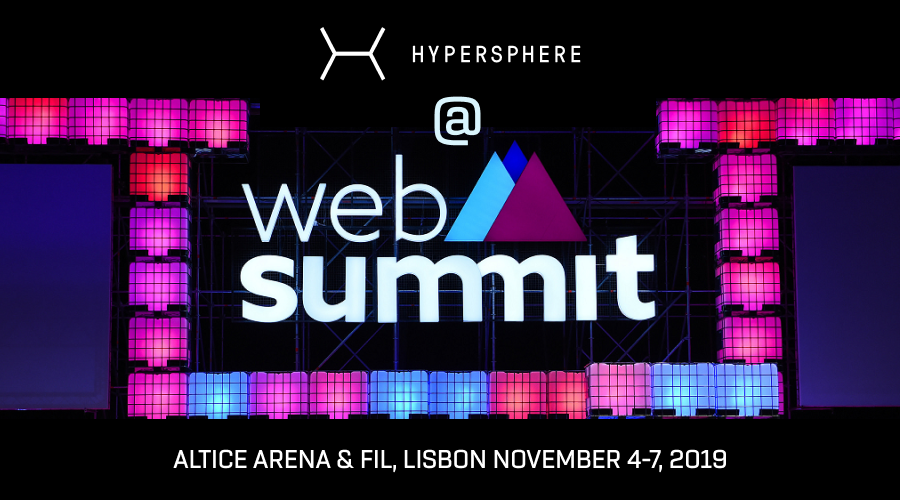 HyperSphere Is Coming To Web Summit 2019
Nov 02, 2019
Our team is headed to Web Summit in Lisbon to showcase our decentralized platform that connects individuals, businesses, and robots within secure infrastructure. And we're excited to meet you there next week!
Meet Us at Web Summit in Lisbon!
For many years WebSummit remains a global tech arena for entrepreneurs to connect, exchange knowledge and learn. HyperSphere impacts the way businesses interact with users and each other by offering secure decentralized ecosystem for many industries such as FinTech, IoT, Banking, e-commerce and others. We will be pleased to discuss how HyperSphere can make the contribution into the global sharing economy.
Find Our Stand at the Web Summit!
HyperSphere is a part of ALPHA Startup Program. Our team is going to exhibit our decentralized platform, which helps businesses secure data storage, transmission and comply with regulations.
Our Exhibition Details
Exhibition day
Day 1, Tuesday, November 5

ALPHA industry category
Security

HYPERSPHERE stand location
A343, Alpha startups А301-А400 zone
Venue Map
https://hypersphere.ai/resources/websummit-2019-venuemap.pdf
Join Us at Startup Showcase!
Our Founder Evgen Verzun will be presenting HyperSphere at Startup Showcase under the theme Disrupt.
Startup Showcase Details
Location: Startup Showcase stage 2
Date: Wednesday, November 6
Time: 11:45 am
What's more, you can find Evgen Verzun, the founder of HyperSphere, in the Web Summit mobile app and send him a quick message to set up a meeting. Stay in touch via our social media. Our team will be regularly updating the developments from the Web Summit events and cannot wait to share the good news.
See you in Lisbon! Let's drive the speed of innovation together!