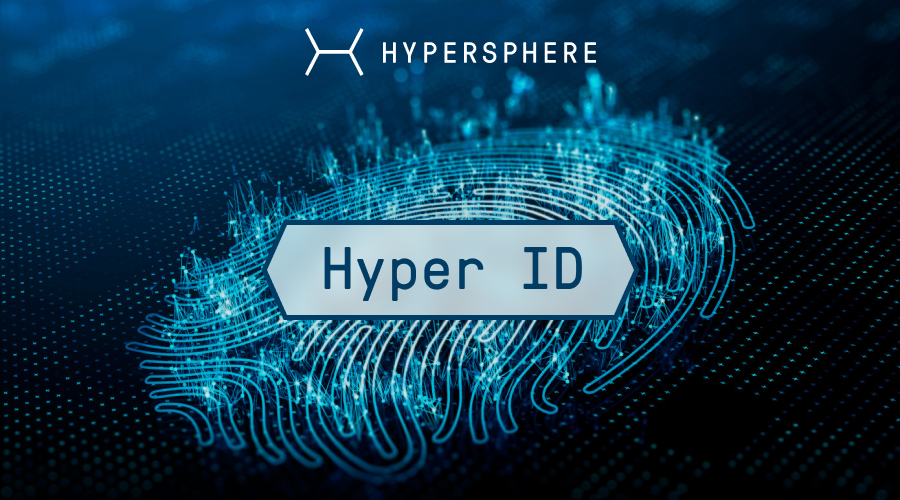 The Rise of Blockchain Identity Management and HyperSphere's HyperID Key Differentiators
Aug 12, 2020
Due to the transparency and security, blockchain identity management has been adopted by a number of industries so far, especially banking, fintech, government services, e-commerce, supply chain management, healthcare. And the demand for identity management is rapidly growing. The European market of identity management on blockchain is projected to reach a CAGR of 51,7% until 2026.
With the start of COVID-19, blockchain is seen as a technology to solve the user data privacy issue in the growing demand for data-tracing apps. KPMG's report on data privacy shows blockchain as must-have technology for ensuring privacy in the future. The value in applying blockchain to all the services collecting data is its embedded encryption, able to guarantee the accuracy of personal data, without exposing the identity. Both parameters are equally important for businesses and customers.
How HyperID Makes a Difference On the Growing Market
In June HyperSphere launched HyperID, its secure identity service. With the growing number of identity management services on the market, we took into account satisfying all the related needs the users of Hyper might have along with managing multiple digital accounts. It allows users to manage multiple accounts as well as decide which personal data to share with or withdraw from each application, using the user's account.
The main differentiation is that HyperID management service is connected with the digital wallet, so allow not only set up a second factor authentication but also function as a secure storage of digital currencies, a wallet and personal data management.
Send secure payments anytime, anywhere in seconds
Keep all the digital currencies secure and send secure payments anytime, from anywhere in seconds
Log in everywhere with Touch ID or Face ID
Protect your personal data across all the services you use
Decide what kind of personal data each app or service can access
Protect your HyperID account from any unauthorized charges
What Does the Future Hold For Digital Identity
Identity management, implemented thoughtfully, can act as a gateway to include more underbanked users into the formal financial services ecosystem. It can help serve people better, providing more relevant services and improving consumer long term financial security.
With the need for social distancing, more and more consumers have turned to digital tools — those provided by both fintech startups and incumbent financial institutions. It shows that it is a larger market for the modern fintech solutions that encompasses all people — regardless of geography, age and socio-economic background.