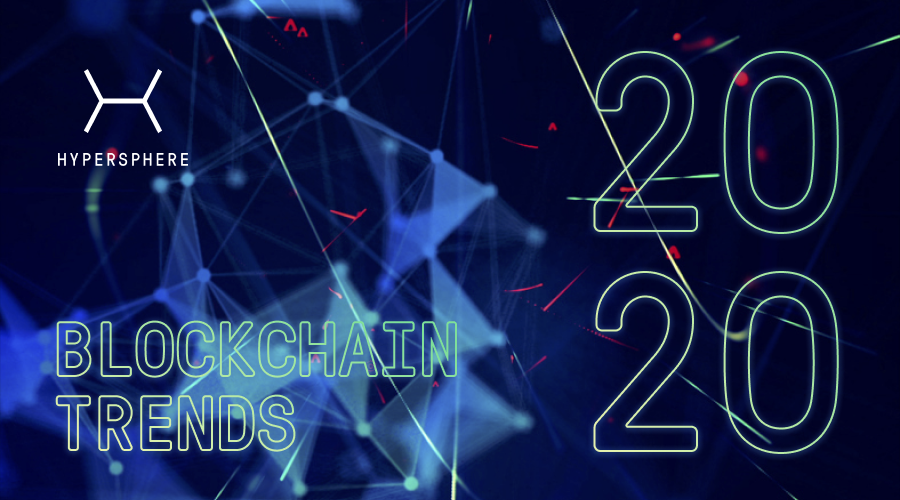 Three Major Trends of Blockchain In 2020
Dec 30, 2019
Blockchain can take many industries to the next level but its adoption is still slow nowadays, requiring integration and adoption. Next year blockchain will be forcing businesses to further rethink their processes in order to get the maximum benefits from using it. The following three major trends of blockchain to remain significant and are worth watching in 2020.
Securing Data in IoT Use-Cases
Next year we will see the growing number use-cased of applying blockchain to secure data and Internet of Things devices. This trend is likely to be growing not only in 2020 but many years beyond. With the constantly growing number of connected devices, which are predicted to increase up to 75.44B by 2025, the communication between devices, which are connected to the internet, will require the new level of security, which the existing technologies can not provide. That is why experts rely on blockchain to increasingly be used to monitor and secure all the IoT communications in the future years. Although the convergence of IoT and cybersecurity is at a very early stage, 2020 will be a natural step forward to secure IoT use cases.
Blockchain-As-Service Based Apps
Blockchain As A Service or BaaS becomes a very promising trend next year. It is a cloud-based service, offering users to create their own apps, in a number of areas, based on blockchain. These applications may differ from smart contracts to the Dapps (decentralized applications). Such companies like Microsoft and IBM, which started to develop BaaS will continue it next year, spreading this trend across many industries like banking, capital markets, insurance and others.
Growth of Blockchain Platforms Adoption 
Data protection and privacy is one of the biggest obstacles to adoption. Another issue of the blockchain adoption is the lack of interoperability – between blockchain platforms and existing systems. These adopting issues have been already recognized by the majority of the blockchain projects and the needed steps are already being done. The actions in creating the environment for the businesses to adopt blockchain will be taken in the year ahead. Blockchain projects will continue to further adapt the platforms to business needs to overcome key adoption issues.