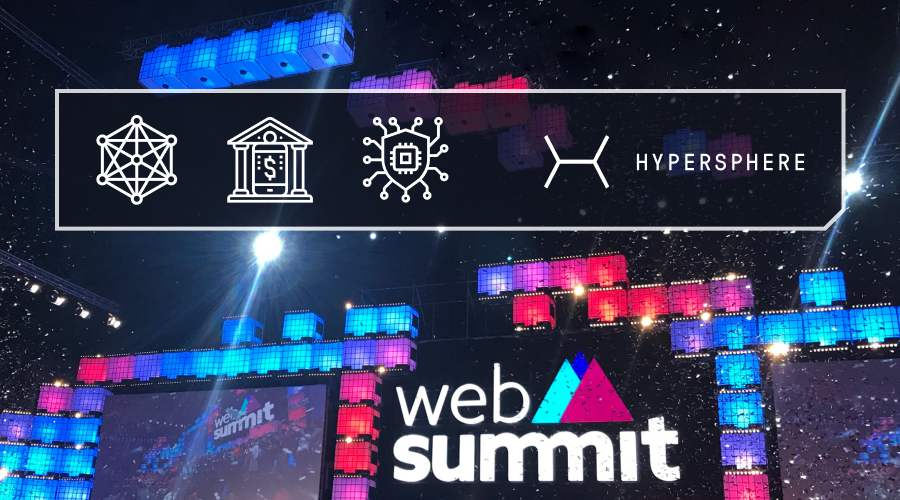 Web Summit 2019: Big Data, FinTech, Cybersecurity Highlights
Nov 12, 2019
What is the next big thing in Big Data, FinTech, Cybersecurity? Web Summit in Lisbon could shed some light on the future of technologies that are shaping HyperSphere. Our Web Summit experience was amazing! We have met hundreds of great and inspiring people, including our potential customers, investors, and journalists. Here are several highlights we would like to share.
Big Data
The event started with the video call featuring Edward Snowden. Snowden commented privacy of data and the future of the Internet. He thinks GDPR (EU's General Data Protection Regulation) is a good initiative but it should be about data collection rather than protection. According to his views, the system of connectivity to the Internet needs to be changed: "It is not data, it is people that are being exploited," he said, highlighting that all the browsers and service providers are institutions of power that people should not trust."
Ethical data usage was the subject of a roundtable discussion between Lori Fink of Xandr from AT&T's Advertising and Analytics division, Francois-Xavier Pierrel, JC Decaux's Chief Data Officer and Steve Rempel of Walgreen Boots Alliance.
For Pierrel, the main mechanism of creating a profitable data-driven business is "investing in consumers, so they understand the benefits of data but also its risks". Mr. Fink described how his company focuses on transparency of data usage: "We would like to use customer data to improve the customer experience." Rempel spoke about the role of user data in the future: "The future will be about ensuring people are in control of their data".
Describing GDPR as a positive example of a regulation, Michael O'Flaherty, from the EU Agency for Fundamental Rights, said that it would be dangerous to create any new bill of data rights that would "compete" with the already existing UN's Universal Declaration of Human Rights. He said that more learning is needed about what AI, for example, actually meant for data rights and we need to think carefully before implementing any new data rules.
Cybersecurity
Siemens says it is hit by around 1,000 cyber attacks every month, according to Natalia Oropeza, Chief Cybersecurity Officer at Siemens. The company advocates a "holistic" approach to cyber security across all areas of its business. According to this approach, all the products have to include "security by design" and must be secured by default. "High level of security is a key to ensuring the future of online business" she said. She pointed out that the role of cybersecurity should be reinvented. "It should be possible to protect the users, whose data we encrypt today, years from now, when computing will have dramatically changed."
Ruby Zefo, Head of Privacy at Uber, was speaking about the need for companies to simplify the way of how people can evaluate what's being done with their data to protect it. She emphasized that consumers already face the burden of constantly managing their digital privacy via cookie authorization.
FinTech
FinTech is in the top five industries that gets the most attention at the event. During the Utrust meetup within the summit, Pedro Vieira, the Ecosystems Lead for Europe & Africa at 500 Startups said the next logical step in blockchain adoption is that consumers finally want the product that works. So, the companies should be aimed at developing blockchain-based solution, which are usable. - "The consumers don't care about the technological benefits of blockchain - they just want a product that works."
The discussion between three top financial investors Andrei Brasoveanu, Partner at Accel, Tara Reeves, Partner at OMERS Ventures and Jeff Pulver, Skrumble Executive Vice Chairman highlighted the areas of FinTech, which will be the most important in the next two years: further digitalization of banking services, death of cash, spread of lending and micro-investment solutions.