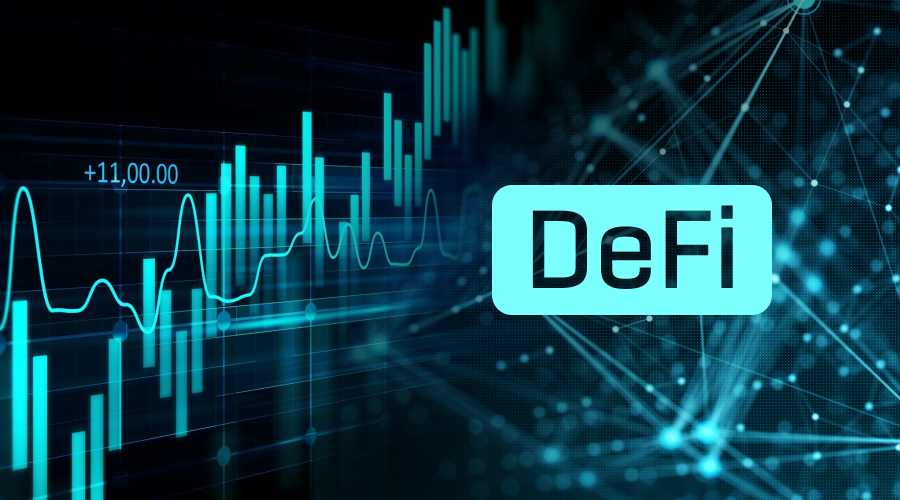 Why Do They Say DeFi Is Leading the Future of Finance?
Aug 31, 2020
DeFi appeared on the cryptocurrency market in 2019 and in just one year it is confidently shaping the market: numerous DeFi products and solutions are booming at the moment. As reported by Bezinga, the DeFi industry has grown from $5 to $15B in less than a month.
What is DeFi
DeFi or Decentralized Finance, is a financial ecosystem without any central authority. DeFi, which is also known as Distributed Finance or Open Finance in Asia, cannot be tampered with due to technical consensus.
This year, when the global economy started to decline, DeFi experienced the huge wave of market interest, with Asia being at the forefront. DeFi projects rapidly change the way people send and store digital assets providing billions of small businesses and individuals access to the services, which traditional financial services providers offer generally to large businesses, without any third parties.
Rapid Growth of Distributed Finance
Currently, the projects in this emerging industry are very much sought after by the investors. Total value of assets locked in DeFi projects is currently estimated as more than $7B, rised by $3B only in August 2020 and growing exponentially.
Such DeFi popularity growth in August was reached due to big crypto exchanges added a lot of DeFi tokens and even launched a DeFi index, allowing masses to get easy access to DeFi projects tokens trading.
Widespread Types of DeFi Services

DeFi aims to provide traditional financial products and services to cryptocurrency world and make it available to everyone. It generally includes decentralized exchanges, lending, borrowing, stacking, trading, tokenization and other services. All these services usually play the role of different financial institutions in the traditional banking ecosystem: decentralized exchange is like stock exchange; stablecoin serves like traditional central bank, etc. So, DeFi projects are supposed to succeed in achieving a more transparent financial system, accessible for the customers of all sizes.

DeFi's Pros and Cons

Fast adoption is not likely for DeFi due to its technical and business complexity. Compared to traditional finance, DeFi has numerous advantages, such as transparency, low fees, absence of intermediary. At the same time, DeFi is very much related to blockchain technology and, in this area, there is a room for improvement. Because DeFi is still a technology-driven emerging industry it needs ways to resolve the compliance issues. Generally, it looks like the blockchain four years ago, only a small minority of people are aware of DeFi at the moment.
The Future of Decentralized Finance
After just a year of growth, DeFi is very likely to witness further explosive development. Some points of DeFi's future look like concerns. To be widely adopted, DeFi will inevitably need to further integrate with the ecosystem of traditional finance. When innovation is in a growth stage, it often should take into account the existing system, then change it, and promote changes in the entire system, so the question is how DeFi is going to be integrated with the existing financial systems.